Home » Article
Newsletter October 2010
We are not only making navigation devices, many team members are also users of this technology for several years already. Some are having a bunch of navigation gadgets since more than 12 years and our guys were often disappointed to need a special gadget for earch region, they are travelling to.
Caused by the lack of available maps customers sometimes buy a new gadget, because it's cheaper than to buy additional maps from one of the 'market leader', who are charging more for a map update than you pay for a new navigation device.
We would like to change this and as you know, carNAVi units comes already preloaded with maps for the Philippines, for Malaysia and Singapore. Now more additional free maps are available for download from the carNAVi Store.
The next update for the Philippine map is also almost finished. For last minute contributors – please send us your corrections and tracks, so that we can still add them to the November release.
Our online store got a technical update and users are now able to track their order directly from their personal order history for local and international shipments.
And in the tech guide see how it may look, if someone would like to know, where you are.
Enjoy reading,
Your carNAVi Team
---
Travel to Hong Kong? We have the map!
Hong Kong (香港) is one of two special administrative regions (SARs)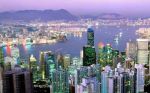 of the People's Republic of China (PRC), the other being Macau. Situated on China's south coast and enclosed by the Pearl River Delta and South China Sea,[9] it is renowned for its expansive skyline and deep natural harbour. With a land mass of 1,104 km2 (426 sq mi) and a population of seven million people, Hong Kong is one of the most densely populated areas in the world.
Whenever you do a trip to Hong Kong, take your carNAVi with you. We have a new digital map covering Hong Kong and Macau, simply download it from the carNAVi Store.
The detailed routable road network includes major highways, secondary highways and residential streets. Of course it is optimized for the left side traffic in Hong Kong. Thousands of POI, like  Restaurants, Hotels, Shopping Centers and Tourist Spots for most cities are also included.
The maps are free of charge, a download is possible through the carNAVi Store. More information you can find in the "GPS Maps' category in the online store.
---
Taiwan map now available
carNAVi offers another free digital map.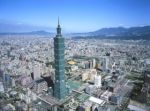 The new release covers Taiwan including all major cities and islands and is available in the carNAVi Store.
The detailed road network includes major highways, secondary highways and residential streets. Thousands of POI, like  Restaurants, Hotels, Shopping Centers and Tourist Spots for most cities are also included.
This makes the maps very helpful if you visit the locations as a Tourist.
Remember, your carNAVi is not only useful for driving. Just take your navi and use it as your personal Buddy while walking around Taipei for example..
To get the additional mapsets, please visit the carNAVi Store. The maps are free of charge, a download is possible through our online store. Browse the  "GPS Maps' category in the online store for details.
Found errors in your map? Want to add some data?
Life is permanantly on the move, and so are our cities. It's normal that a map is not up to date, in case of paper maps we just accept that and buy a new one from time to time.
New navigation technolgy makes it possible that you can be a part of the source for changes. So please if you find errors in the digital map or miss some parts of new developments, help other users and us improving the maps.
For example:
If you drive a road, that is not in the map, just switch on the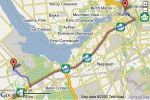 'Track recording' function, you can find this in Settings – Start record track. Activate this function at the beginning of the road and the unit will now automatically save the coordinates of the track you are driving. If you are recording a seperated multi lane road (like EDSA is), try to stay in the middle of all lanes, if the traffic situation allows this. If possible,  please drive the road in both directions – no need to make a seperate track from it. If there are u-Turns within, set a waypoint 'U-TURN' there. Of course you can also send us bike trails, hiking trails etc. Everything is welcome.
Follow  this link for the complete article. More information are also available in the FAQ.
---
Follow up your order from the carNAVi Store
As a leading navigation system provider we are proud to have the most advanced online store for navigation devices, digital maps and accessories. Our goal is to offer perfect online services and be a reliable business partner. Now we add a new tracking function which helps our costumers to follow up their shipment directly from the purchase order history.
After you place an order and finished the payment process, our team checks the shipment and prepares the delivery. As soon as the shipment arrives at the carrier's office, it gets a tracking number. Our system informs you via email about the status and tracking information. You will get a direct link to your shipment at the carriers website.
Just one mouseclick and you know, where you package is.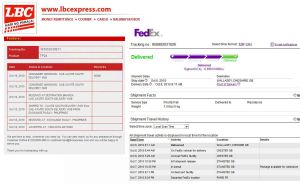 Additionally this information is also avalable in your order histroy under 'My Account'.
---
Want to know if someone is tracking you?
This is what it looks like when the US officials want to know what you've been up to.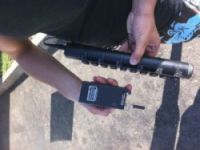 According to a Gizmodo article, a mechanic found this device tucked neatly behind a vehicle's exhaust pipe during a routine scheduled maintenance service for a client's car.
Initially the mechanic thought it was a pipe bomb, but eventually correctly determine the device to be a Guardian ST820 manufactured by Cobham. Even more alarming for the vehicle's owner – the tracking device in question is used exclusively by the army and law enforcement.
So, if you see one of these taped to your car one day, you can officially panic.