Home » Article
Newsletter December 2010
Most of you may be busy with Christmas shopping or simply with thinking of what to buy… If you are already a carNAVi user you should remember what a nice gadget and present a carNAVi can be.
To make our system even better and more reliable, we have release the latest map update right now. This new map has fantastic improved routing,we have added thousands of contributions from our costumers and included the latest tricks in driving – especially in Metro Manila. Also Trans-Philippine highway travel is better than before!
We hear a lot of positive feedback about the usage of our navigation systems. Please tell your friend about your experience. We would like to underline the quality of our hardware, the quality of the locally made maps and routing functions with expert knowledge and last but not least our perfect service.
Don't trust on Names, trust on Experience and Service.
Enjoy reading,
Your carNAVi Team
---
Tired from Christmas shopping and the traffic?
If you need a last minute present and you are tired of waiting in traffic jams,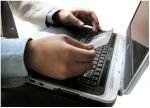 for parking and at the mall cashier, we have the solution for you.
At least, if you need a navigation system!
Simply visit the carNAVi Store at http://store.car-navi.ph
We deliver ultra fast – usually packages are received within 2 days after payment. Shop online now, it's fast, reliable and convenient.

---
Map update Philippines 12.2010 available now
The latest update for the Philippine map is released on Nov. 30.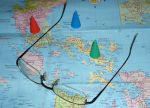 Please refer to our support section for downloading the update. Installation instructions are also given there. We thank our customers who contributed changes and additions and would like to remind all carNAVi users to help improving the maps. We added the new SLEX-STAR connection in hope that it will open soon (there's still an issue regarding the toll-hike, if you like, read more at this link.) and changed prefered routing options for many areas in Metro Manila.
The update is located on our new cloud server. Enjoy increased download performance and reliability of our software services by a load balanced cloud based hosting center.
To download the map update from our download section, follow this link.
Details about this update you can find here.
---
The Future of Paper Maps?
In a world driven by digital communication, information is no longer shared primarily through paper and postage. Books and letters are frequently generated and transmitted through the computer, as are our maps. With the rise of Geographic Information Systems (GIS) and Global Positioning Systems (GPS), the use of traditional paper maps is on a certain decline.
The Development of GIS and GPS
In 1970, instruments like Skylab enabled the collection of information about Earth on a fixed schedule. Data were constantly measured and updated, one of the primary advantages of GIS and GPS. The Landsat Program was established during this time, a series of satellite missions managed by the National Aeronautics and Space Administration (NASA) and the United States Geological Survey (USGS). Landsat obtained high resolution data at a global scale. Ever since, we've had an improved understanding of Earth's dynamic surface, and man's environmental impact.
Space based navigation and positioning systems were designed during the 1970s as well. The U.S. Department of Defense utilized GPS primarily for military purposes. Available for civilian use in the 1980s, GPS provide signals for the tracking of movement anywhere on the planet. GPS systems are not affected by topography or weather, making them reliable tools for navigation.
Electronic navigation systems are advantageous, especially when driving. However, these advantages are limited, and the best navigational tool to use depends on the situation. Paper maps are simple and informative, yet advanced navigational tools such as Google Maps and GPS are useful as well. Henry Poirot, president of the International Map Trade Association says there is a niche for both digital and paper maps. Paper maps are often used as backup for drivers. He says, "The more people use GPS, the more they realize the importance of the map product".
---
Why we are Excited about 2010
"TwentyTen or 2010 (MMX) is a common year that started on a Friday
and is the current year. In the Gregorian calendar, it is the 2010th year of the Common Era or the Anno Domini designation; the 10th year of the 3rd millennium and of the 21st century; and the 1st of the 2010s decade…" WikiPedia quotes.
2010 was very successful for carNAVi and the trust of our costumers into our new products made carNAVi the largest provider for mobile car navigation devices in the Philippines.
We simply would like to thank you all, our team and all who helped us to launch professional navigation systems in our country.
We wish you a Merry Christmas and a Happy New Year!