Home » Maps
All over the country…
…and even in the entire world carNAVi leads your way with voice guided turn-by-turn directions to get you there on time and keep you safe on the road. Preloaded with more than 150.000km of roads covering the whole Philippines, Singapore and Malaysia including many thousands of points of interest (POI's), additional detailed maps* for Cambodia, Hong Kong, Indonesia, Laos, Malaysia, Singapore, Taiwan and Vietnam and a worldwide map of major roads and highways, it's compact, versatile and easy to use.
Screenshot of the Philippine map / Legazpi area: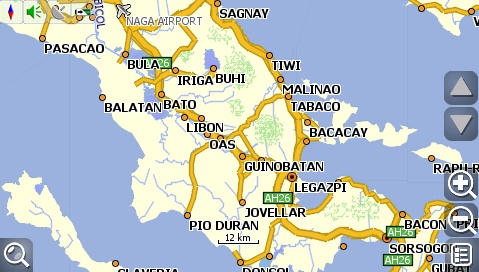 Angeles /San Fernando area: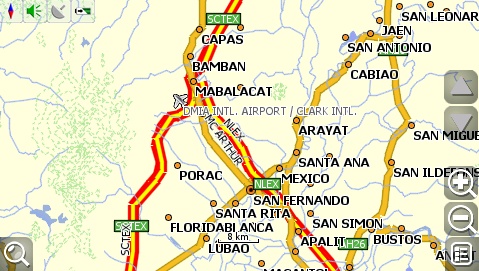 Batangas area: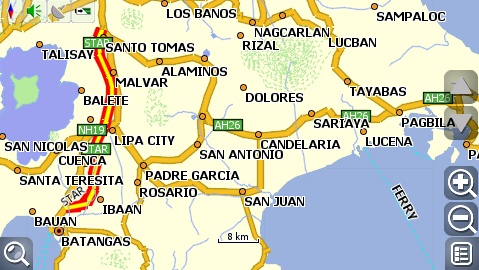 Mindanao: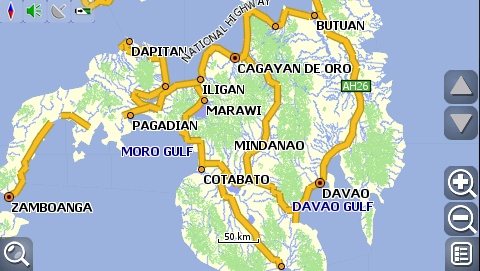 carNAVi has detailed maps of South East Asia and a worldwide basemap including cities and major roads and highways. This feature makes it possible to use carNAVi even if you are abroad.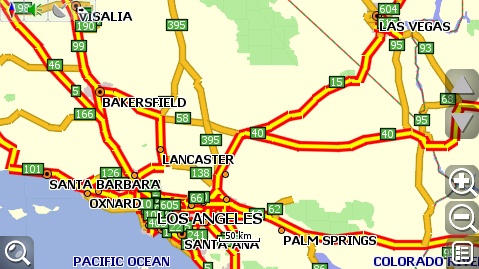 Central western Europe: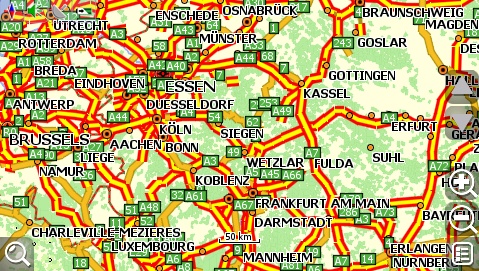 Search functions are also available worldwide, carNAVi can search for selected POI like major airports and cities. Routing functions are capable also within the worldmap in most areas.
* To get the additional mapsets, please visit the carNAVi Store. Many maps are free of charge, a download is possible after checkout from the store. More details you can find in the "GPS Maps' category.