Home » Company News
carNAVi Store
Click this link to enter the carNAVi Store.
The carNAVi Store offers one stop shopping for all your GPS needs. You can order our Navigation systems and all the accessories – plus the store has free and commercial map material for your carNAVi – download directly from the online store.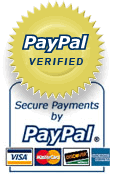 You can pay your orders in the carNAVi Store cash on delivery within Metro Manila, via nationwide and international banktransfer or with all major credit cards without additional charges using our secure and reliable PayPal express-checkout.
carNAVi is a verified PayPal member, trustful online shopping and secure founds transfer is guaranteed. We offer PayPal Buyer Protection with money-back-guarantee!
Also walk-in pickup in the carNAVi Kiosks is possible using the online ordering system. Credit Card payments are accepted during walk-in without additional charges.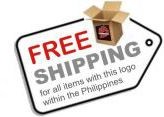 Worldwide buyers are welcome, the Philippine VAT is automatically deducted during the checkout for international shipments!
Please use the shipping costs calculator during checkout in the online store to determine the additional shipping costs for you.
PayPal is the safer, easier way to pay online. Pay with your credit card online using the secured and reliable PayPal platform. Plus, speed through checkout whenever you shop online with carNAVi.
Secure:
PayPal Money Back Guarantee, if your item has not been delivered. Click this Link for more info.
100% protection against any unauthorized payments sent from your account.
Every purchase confirmed with an email receipt from PayPal.