Home » Featured, See more
Why carNAVi?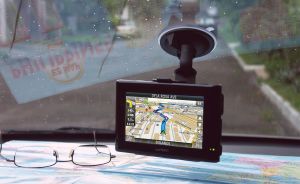 carNAVi · Your Trusty Navigation Buddy
carNAVi is a computer-based navigation and multi-media system specifically designed and customized for driving in the Philippines. Preloaded with HD-Maps(TM) carNAVi makes finding unknown places a breeze.
Ten reasons why CarNAVi is for you:
1. SAFETY AND PEACE OF MIND
Avoid getting lost and ending up in unfamiliar/strange place and avoid swerving by prompting you way before a turn so you can go to the proper lane.
2. MONEY SAVINGS
Save extra gas from being lost. Save toll fees (option to avoid toll roads if you wish).
3. CONVENIENCE
Easy to find destinations such as malls, buildings, pharmacies, convenience stores, hardware stores, restaurants, hotels, tourist destinations, repair shops and many more POI.
4. KNOWLEDGE
carNAVi is estimating time of arrival based on your current speed. carNAVi knows the best route to take since our local mapping team has a lot of experience and this is stored in the map.
5. EMERGENCY INFORMATION
Extensive database of the nearest hospital, gas station, ATM, police station, etc.
6. FLEXIBILITY
It directs you to alternative routes if you wish in case of traffic or road blocking.
7. FAMILIARITY
Perfect for first-time drivers and if you have to visit unfamiliar places.
8. VERSATILITY
You can use you carNAVi to share photos and video as well as play music. Some versions can even receive analog TV.
9. PROFESSIONAL SUPPORT
A high-tech gadget is only as good as the manufaturers support. With carNAVi you can rely on professional support, legal navigation software and perfect service.
10. FREE USAGE AND UPDATES
There is no monthly fee, the use of the GPS signal is free of charge and it's electronic map is updated regularly as Philippine roads are developed and updating is free – unlike other navigation system provider, where you are charged to get updated maps.